Hans Haacke
Comparison of 3 Art Exhibition Visitors' Profiles
The Chase Advantage
Hans Haacke (b. 1936, Germany) is best known for exploring the aesthetic and representational qualities of systems and their relations to socio-political conditions. His commitment to realism can be traced to his early interest in empirical phenomena. He began his career as a painter in Germany, he later joined the Zero Group, an avant-garde European art movement. In 1961 and 1962, with a Fulbright grant, he was affiliated with the Tyler School of Art of Temple University in Philadelphia. After a year in New York he returned to Cologne, Germany for two years. In 1965 he moved permanently to New York, where he continued to pursue his interest in physical phenomena, working directly with physical systems and then also with biological systems. In 1969 he began working with social systems. That year, in his solo exhibition at the Howard Wise Gallery in New York, in addition to other works, he presented News, a printer delivering the newswire of UPI live into the gallery, as well as Gallery-Goers' Birthplace and Residence Profile, Part 1.
In 1971, he investigated two major real-estate corporations in Manhattan. One of the two, Shapolsky et al. Manhattan Real Estate Holdings, a Real-Time Social System, as of May 1, 1971, was the largest in slum areas of Manhattan (predominantly East Village, Lower East Side and Harlem). The other, Sol Goldman and Alex DiLorenzo Manhattan Real Estate Holdings, a Real-Time Social System, as of May 1, 1971, was the largest private real estate holding, mostly in upscale areas of the borough of Manhattan. It included the Chrysler Building. These works are seen as representing a significant moment in the history of art for their portrayal of a specific factual and systemic reality by way of a functional and informative mode of representation. Haacke continued making artworks integrating "institutional critique" and social commentary. He taught at The Cooper Union in New York for 35 years, from 1967-2002, and is currently Professor of Art Emeritus.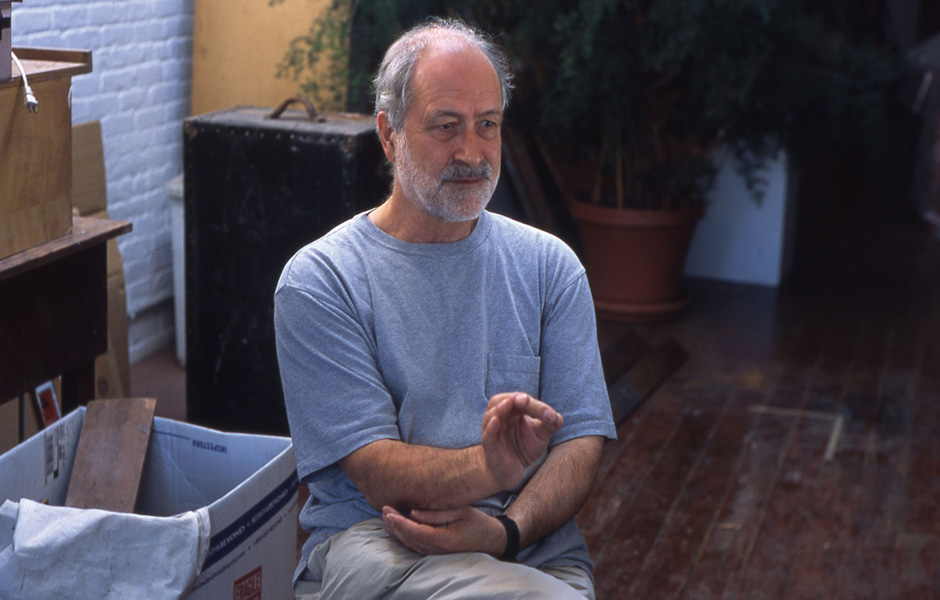 Hans Haacke was included in five editions of Documenta, 5, 7, 8, 10, 14 Kassel; the Venice Biennale, 1976, 1978, 1993, 2009, 2015; at the biennials of Tokyo, 1970; São Paulo, 1985; Sydney, 1990; Johannesburg, 1997; Gwangju, 2008; Sharjah, 2011; Mercosul, 2013; and the Whitney Biennial,New York, 2000. He shared with Nam June Paik the Leone d'Oro for the German Pavilion at the 1993 Venice Biennale. He had solo exhibitions at Museum Haus Lange, Krefeld, 1972; Museum of Modern Art, Oxford, 1978; Stedelijk Van Abbemuseum, Eindhoven, 1979; Renaissance Society, Chicago, 1979; Tate Gallery, London, 1984; New Museum of Contemporary Art, New York, 1986; Centre Pompidou, Paris, 1989; Fundació Antoni Tàpies, Barcelona, 1995; Museum Boijmans Van Beuningen, Rotterdam, 1996; Portikus, Frankfurt, 2000; Serpentine Gallery, London, 2001; Generali Foundation, Vienna, 2001; Deichtorhallen, Hamburg and Akademie der Künste, Berlin, 2006; Museo nacional centro de arte Reina Sofía, Madrid, 2012; 4th Plinth, Trafalgar Square, London, 2015.